In Qalyptus Server, your profile page lets you see information about your account and manage your credentials, and user interface options in one central place.
At the top of a page, click your profile image, and then select Profile. Then you will see the page below.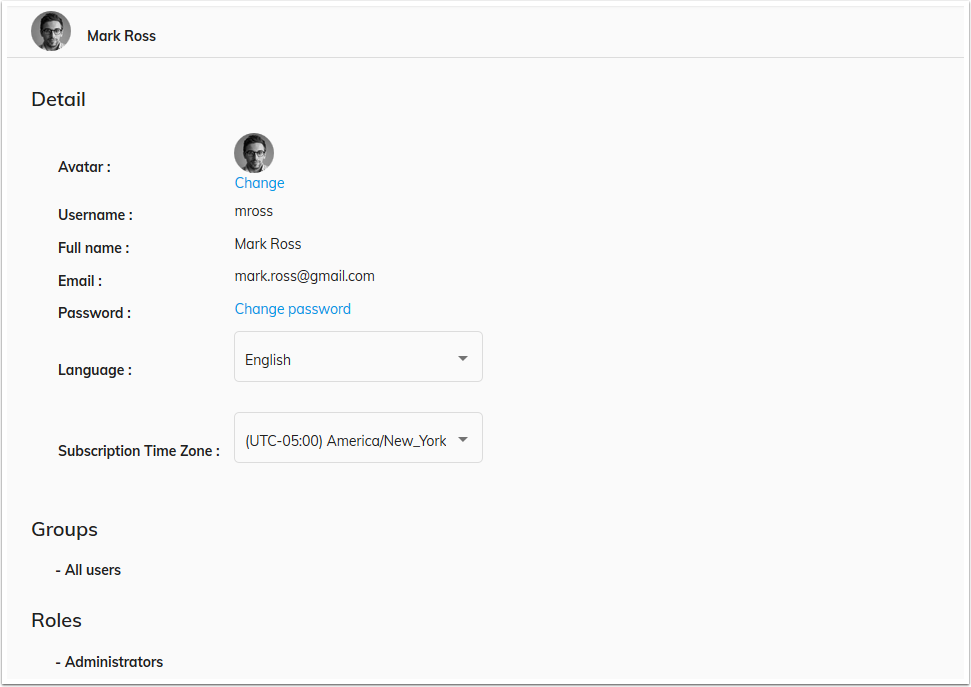 On this page, you can make the following changes:
Image of your profile: Click on the Change link and upload your image.
Qalyptus Password: Click Change password and enter you current password and your new password, then click Update.
The interface language: Select a language from the Language drop-down list.
Subscription Time Zone: Select the time zone that will be used to run your report subscriptions.