Licensing Qalyptus Desktop
You can view and manage your Qalyptus Desktop license on the License tab in Settings page. You may need to add or update your license if you:
Add a new license for a newly installed Qalyptus Desktop instance.
Add a new license when your old license has expired.
Add a new license​
To apply your license before it expires, do the following:
Obtain the license key you want to update (you can do this by visiting my-account).
In Qalyptus Desktop, open Settings page and Choose > License.
The page below appears.
In the License key text area, paste your license key.
Click the Apply button to update the Qalyptus Desktop with the new license.
You will now see the new expiration date of the license.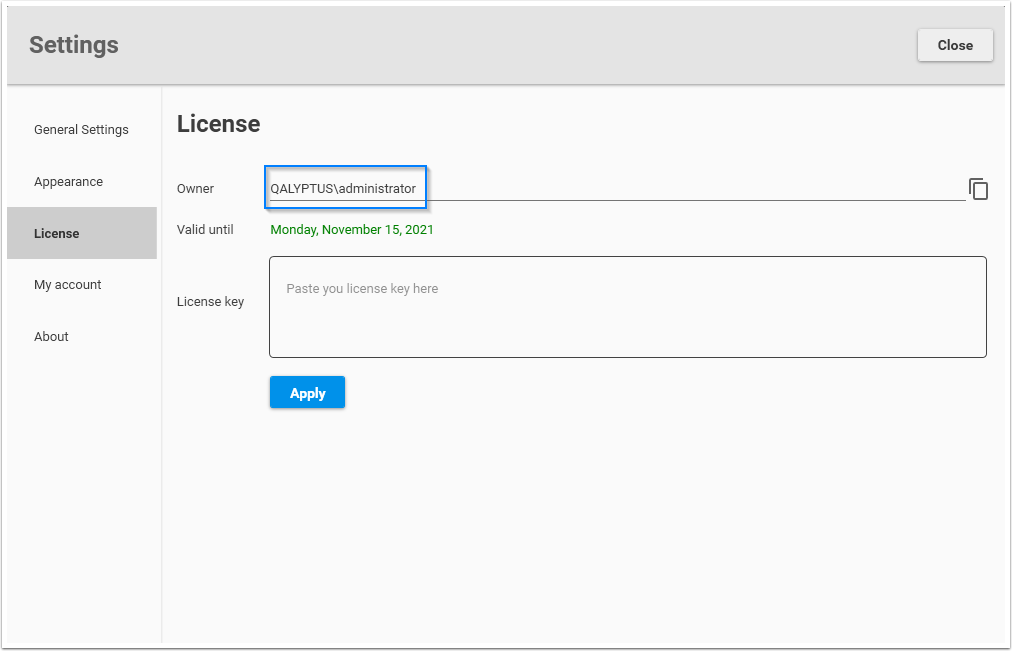 If your license has expired, when Qalyptus Desktop is launched, a window appears. Click the Ok Button, then enter your license key and click Apply.